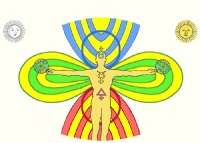 Benefits of Registration
If you are still not sure if you want to register or not, then you may like to consider the following benefits of registration:

How to Obtain a Reduction or a Free Entry
Because I am aware that due to specific life circumstances people live in – including different economic circumstances in various countries of the world – there are people for whom the £15 would be a high cost. For that reason I am offering a reduction of registration fee if your present financial situation makes it difficult to register. Nobody who is really interested should be prevented from access to this website because of money! All you need to do is to send me an email and to explain how much you can pay.
There is also the possibility of obtaining free entry. Please contact me and explain your present circumstances which prevent you from paying the registration fee.